And it begins, the countdown to winter quarter starts now. 5 weeks to go.
5 weeks until I start the joyous, interesting, horror that is anatomy and physiology.
 (image from pinterest)
Currently I am registered the community college I have been going to; near where I live just outside Portland as well as on the waitlist for the class at the community college in Salem. It all depends on what happens over the next 5 weeks. If we are in escrow in the Salem area when school starts (and I get off the waitlist) I will go there but if not or if I don't get off the waitlist I will take it by my old house and just head there after work and study for a few hours. Maybe get a run in as the weather warms up a bit, we shall see.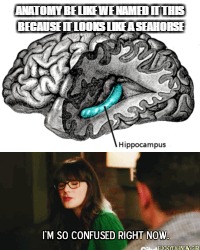 (image from google)
Everything is up in the air now, which is a little stressful but I am trying to just go with it. I also need to try and put a few dollars into savings to cushion the blow of tuition and books. Anatomy is not cheap, it is 4 credits and has lab fees along with needing supplies.
Be prepared to start hearing a lot about anatomy. I am already using Quizlet to study a bit beforehand.